Fact un ZKM zeigen ein Type-Animation-Video von Dirk Hensiek in Liverpool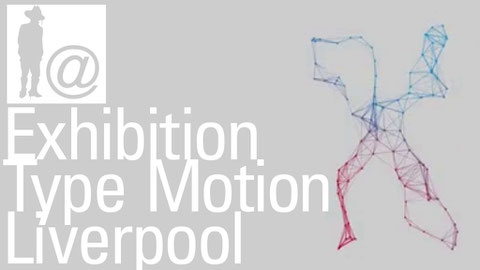 Type Motion teaser
Opening: 6pm - 8pm at FACT
Afterparty: 8pm - late at Haus at Camp & Furnace
Exhibition open 13 November - 8 February
---
Hello!

FACT invite you to be among the first to see over 240 outstanding examples of writing combined with moving image in our new exhibition, Type Motion.
Well-known examples include: title sequences from Psycho, Gone with the Wind, Se7en, Alien and Star Wars and music videos including Muse, Kanye West and Justice.

The exhibition celebrates the creative possibilities of opening up uses of text far beyond print, and seeks to showcase not only the importance of writing, but how bringing it to life with movement is an artform in itself.

Charting the history of the moving image through the birth of cinema to television advertising and the creation of the music video through to the digital age, Type Motion is an exploration through our relationship with writing and moving images, alongside major cultural shifts.
---
A project initiated, produced and presented by ZKM | Karlsruhe, in collaboration with FACT and xm:lab
Type Motion at FACT is curated by:
Dr. Christine Stenzer, Curator and Researche
Dr. Soenke Zehle, Media Theorist, Managing Director xm:lab (Germany)
In cooperation with: Prof. Mike Stubbs, Director at FACT (UK)
Originally conceived of and curated by:
Bernd Scheffer, Christine Stenzer, Soenke Zehle, in cooperation with Peter Weibel